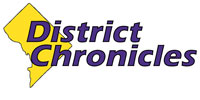 Post Classifieds
Andrew R. - Tutor
Friendly and Encouraging Political Science and Government Tutor
Personal Statement
Hi there! If you are looking for help with Political Science, Government, History, Social Studies or Public Policy assignments, tests or homework, I can offer you thorough, patient and easy-to-follow guidance based on my extensive academic and applied experiences. I have flexible hours and can generally accommodate your schedule, including evenings and weekends, as needed. I understand how stressful schoolwork can be, especially when the material doesn't come easily, and will help you develop...
Andrew R. Subjects

Email Andrew R.

Your first hour with any tutor is
always 100% refundable!