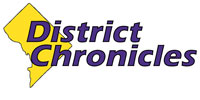 Post Classifieds
Lean In To Learning Outside In Pennsylvania
By NAPS (North American Precis Syndicate)
on August 21, 2018
(NAPSI)—Most people think of learning as something done over a book or, increasingly, a computer, but a number of researchers and educators have come to a different, perhaps surprising conclusion.
To be well educated, they say, you have to get out of the classroom. Getting out into nature, scientists believe, can help decrease stress. They attribute this to "biophilia," the natural affinity humans have for other living things. As psychologist Dr. Judith Heerwagen put it, "Greenness, water and plants relax us." It's also healthier to go out and breathe in some clean air and soak up some vitamin D.
That may explain why one study of schoolchildren found that outdoor education improves grades. After pursuing an outdoor-based curriculum, the students scored higher than those in traditional systems in everything from math and science to attendance. Child development expert Richard Louv suggested "As young people spend less of their lives in natural surroundings, their senses narrow, physiologically and psychologically, and we deny them access to a fundamental part of their humanity."
One answer may be found at an innovative liberal arts institution in Pennsylvania. Lycoming College's Outdoor Leadership and Education (OLE) program helps students grow professionally and build leadership skills outside the classroom through enhanced educational experiences. Intentionally designed outdoor undertakings deliver learning opportunities in an adventure-filled, fun environment. This can help students of any skill level approach learning, critical thinking, and problem solving (all values of a liberal arts education) from a different perspective.
Learning while doing is one of the most effective ways to gain and apply new knowledge and skills, educators agree. OLE students get many opportunities to grow professionally and build leadership skills.
The college's trips include:
• Backpacking
• Flatwater Kayaking
• Whitewater Kayaking
• Instructor Training (prepare to guide others on outdoor trips and group development programming)
• Leave No Trace Training (ethics and the environment)
• Wilderness Medicine Courses (know what to do if someone gets hurt and you're miles from medical help)
• Cross-Country Skiing
• Wilderness Survival.
For students who want to go a step further, instructor training prepares them to guide their peers on outdoor trips and in group development programming.
It's all part of Lycoming College's efforts to encourage students to challenge themselves, accept leadership and engage in community.
The four-year, private institution is dedicated to the undergraduate education of 1,400 students. Its rigorous academic program, vibrant residential community and supportive faculty foster successful student outcomes.
Learn More
For further facts, to register or to see a video about the program, go to www.lycoming.edu/outdoor.
<![if !vml]>
<![endif]> "Learning while doing is one of the most effective ways to gain and apply new knowledge and skills, educators agree. http://bit.ly/2nTaKTf"
On the Net:North American Precis Syndicate, Inc.(NAPSI)
Get Top Stories Delivered Weekly
Recent districtchronicles News Articles
Discuss This Article